Data and Information for Sovereign Disaster Risk Financing (Webinar #7) | Virtual Knowledge Exchange Series on Building Sovereign Financial Resilience in Middle Income Countries (MICs)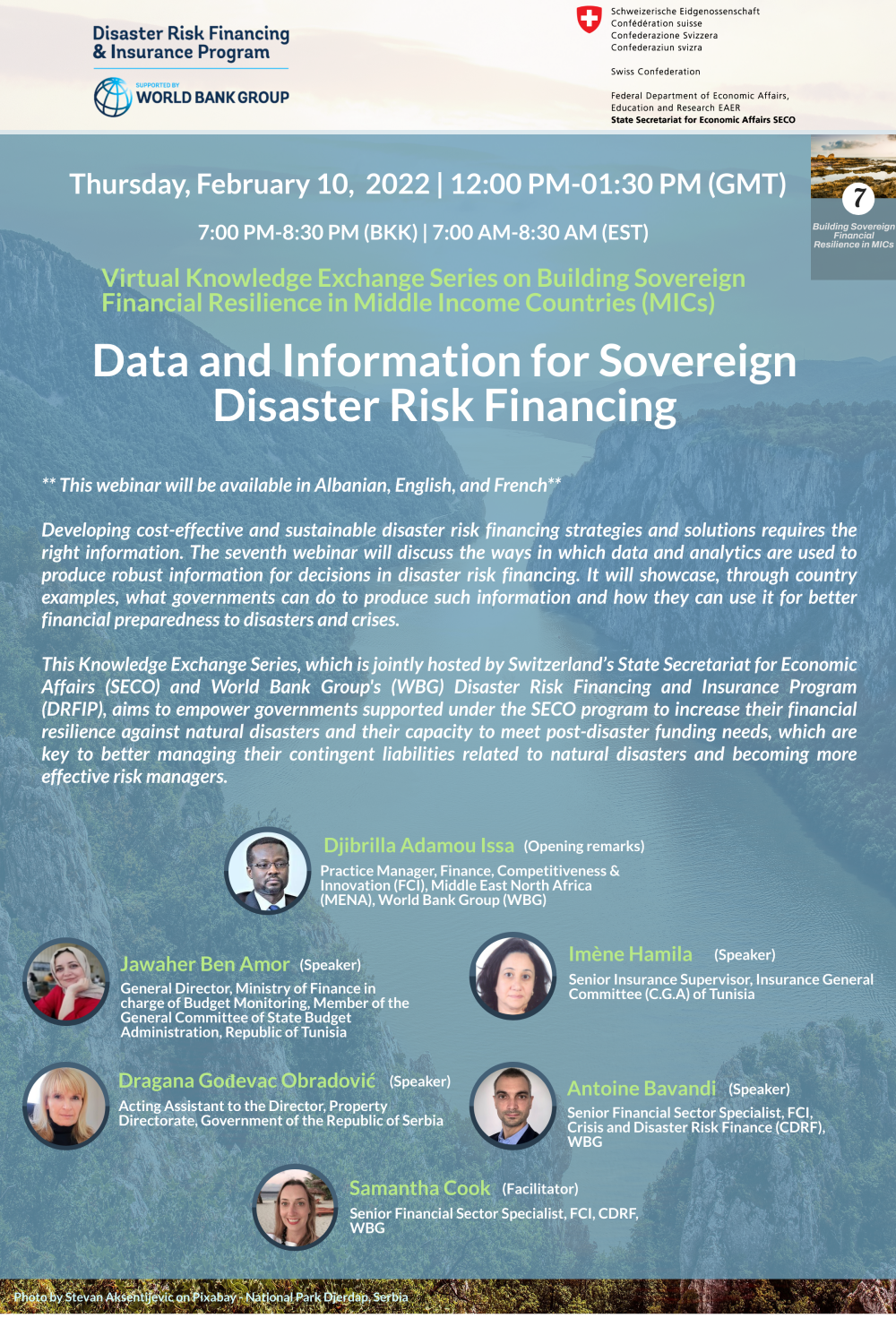 Date: Thursday, February 10, 2022
Time: 12:00 PM - 1:30 PM (GMT) | 7:00 PM - 8:30 PM (BBK) | 7:00 AM - 8:30 AM (EST)
Event: Data and Information for Sovereign Disaster Risk Financing (Webinar #7) | Virtual Knowledge Exchange Series on Building Sovereign Financial Resilience in Middle Income Countries (MICs)
Registration Link: https://worldbankgroup.zoom.us/meeting/register/tJYtc-ysqDIsHdHVpGtdRRgi...
On registration, you will receive a confirmation email, please do remember to block out time for the virtual event by clicking the "Add to Calendar" option provided in the email. If you do not receive a confirmation, please let us know before the event starts. We're looking forward to seeing you soon!
Resources: 
If you have missed our earlier webinars, you can access the webinar video, fact sheet, and other resources on our post-event resources page - link here.
Session trailer: Link here
Fact sheet: Link here